Runners and Teams
Select A Team:
BIKE 4 FRIENDSHIP: MIAMI TO KEY WEST
Join Bike 4 Friendship: Miami to Key West on February 18-19, 2018 for an exhilarating and meaningful experience of a lifetime.
Alongside tens of fellow Bike 4 Friendship cyclists, you will conquer mile after mile of famous Keys tropical views. Friends and family will gather at the finish line to celebrate your accomplishment with you.
Itinerary + Route
The ride will begin at the
Hebrew Academy of Miami Beach
.
Day 1 will be from the starting line at Hebrew Academy of Miami Beach until Playa Largo Resort.
Day 2 will continue from Playa Largo Resort to the finish line at DoubleTree by Hilton Grand Key West Resort.

The route will be fully marked with SAG (Support and Gear) along the way. Pit stops stocked with energy drinks, energy snacks, ice cold water, and plenty of Friendship Circle energy will be open every 15-miles/1.5-2 hours of riding. One of the pit stops will consist of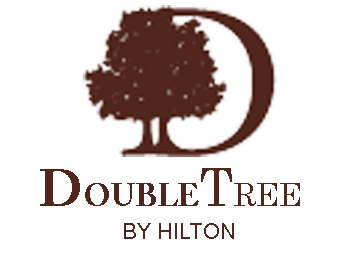 lunch which will remain open until all cycli
sts have passed through.
A celebratory BBQ will follow in
DoubleTree By Hilton Grand Key West Resort
.
All current inf
ormation is
subject to change. A full schedule with exact times will be available closer to the event time.
Final maps and Garmin downloads will be available by November 30, 2017.
The starting line location:
Hebrew Academy Miami Beach
2400 Pine Tree Dr
Miami Beach, FL 33140
The finishing line location:
Double Tree By Hilton Grand Key West Resort
3990 S Roosevelt Blvd,
Key West, FL 33040
Support & More
Upon arrival, Team Friendship will have a check-in booth where cyclists will receive their Bike 4 Friendship jersey and will be able to check in your gear.
Vehicles can be parked in Miami Beach parking lot 1 block away from the starting line for the duration of the trip. Transportation will be provided back from the Finish Line back to the Starting Line at the end of the trip.
Bicycle mechanics will be present at both the starting line, to help with any last minute details, and along the route. They will be equipped to provide any help that is needed and cyclists will also be able to enter to enter the vehicle in specific situations.
Police Escort
A police escort from the Florida Highway Patrol will accompany Bike 4 Friendship at designated spots along the route. This includes from the starting line in Miami Beach through Coral Gables into Coco Plum Plaza Circle, the 7 mile bridge, and into the finish line in Key West.
Meals
Team Friendship will provide top-notch catered meals throughout the 2-day trip. The food will be Glatt Kosher, Cholov Yisroel. Menus are designed by our cycling coaches to ensure that they satisfy the nutritional requirements that Bike 4 Friendship entails. Fuel efficient snacks and protein bars will also be provided at pit stops throughout the route.
Travel
Majority of the traveling will be on the seats of the bicycles. The routes will be well marked and easy to follow.


Team Friendship will provide transportation from Key West to Miami on the morning following the end of the ride (Tuesday morning).

Hotel
Bike 4 Friendship will provide accommodations Sunday night at the Playa Largo Resort (

97450 Overseas Hwy, Key Largo, FL 33037).


On Monday night, accommodations will be provided at the DoubleTree by Hilton Grand Key West Resort (

3990 S. Roosevelt Blvd

,

Key West, FL)

where a celebratory BBQ will be held as well.


Cyclists will share a room with another Bike 4 Friendship member. Team Friendship will do it's best to honor room requests, or cyclists can choose to cover the cost of the second half of the room and room alone.





All room requests and hotel accommodations must be submitted by February 1, 2018 so that Team Friendship will be able to best honor them.
Schedule
SUNDAY, FEBRUARY 18, 2018

6:15 AM

Team Friendship Registration,
Luggage Check-In & Breakfast Buffet
At the Hebrew Academy of Miami Beach

7:00 AM

Morning Services

7:50 AM

Welcome and Information Session

8:30 AM

Breakfast Buffet & Registration Closed

8:40 AM

Start Line Ceremony

9:00 AM

Bike 4 Friendship Kickoff

9 AM-3 PM

Cycle from Miami to Key Largo

3:00 PM

Hotel Check in
Playa Largo

3-6 PM

Post Ride Recovery Meal

6:00 PM

Afternoon and Evening Services

7:00 PM

Dinner

9:00 PM

Relaxation and Inspiration
MONDAY, FEBRUARY 19, 2018

6:20 AM

Morning Services

Breakfast Buffet Open

7:20 AM

Day 2 Info Session

7:45 AM

Bike 4 Friendship Kickoff Day 2

8 AM-2:45 PM

Cycle from Key Largo to Key West

3:00 PM

Bike 4 Friendship Finish Line & Celebration

3-6 PM

Post Ride Recovery Meal Afternoon &
Evening Services

4:00 PM

Hotel Check in
Doubletree Key West

7:00 PM

Celebration BBQ Dinner
TUESDAY, FEBRUARY 20, 2018

6:30 AM

Breakfast Buffet

7:00 AM

Morning Services

8:15 AM

Shuttle to Miami Beach and MIA Airport

2:00 PM

Hotel Check Out

*Schedule is tentative and subject to change.



Route:
Fundraising Requirements
The minimum fundraising requirement is $4,500 and covers all expenses during the trip. Alumni have an exclusive fundraising minimum of $3,600. Cyclists are responsible for their transportation to the Miami area and shipping their bike, if necessary.
See our
Fundraising Help Center
for tips on easy fundraising.
More questions? Email
info@friendshipcircle.com